EVENTS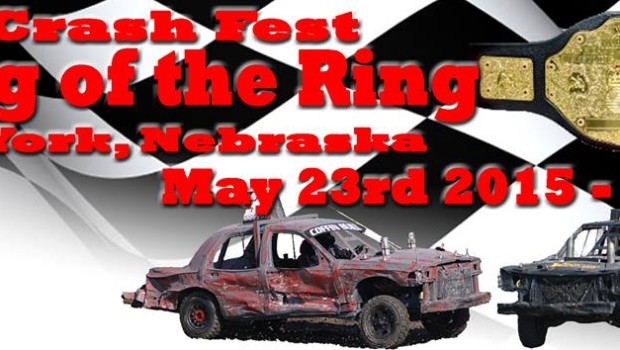 Published on May 1st, 2015 | by DDL HQ
0
King of the Ring 2015
Saturday – May 23, 2015 – 7:00PM
York County Fairgrounds
2345 Nebraska Avenue
York, NE 68467 USA
. 
2015 DDL FEATURED EVENT
.
———-  EVENT INFO  ———-
50 Car derby - All cars on the track at once that run to the top 25. Pit Stop for remaining cars and to clear track then final 25 run to see who is crowned King of the Ring!

Event Website: www.facebook.com/crashfestkingofthering
Type of Event: Demolition Derby
Facebook Page: www.facebook.com/crashfestkingofthering
Twitter:
Admission Fee:
Promo Video:
Number of years this event has been held:
Name of last year's winner:  
Expected crowd attendance:
Expected number of cars participating:
Nearest metro area:
Event Promoter:  
Promoter Website:  
Promoter Phone:  
Promoter Email:  
DDL Ambassador:
DDL Website Link:
———-  DRIVER INFO  ———-
Event Rules:  
Anticipated Prize / Purse:  

NOTE TO PROMOTER:  If the information on this page is inaccurate or needs updating, please CLICK HERE to add event info to our system.  Thanks!