NEWS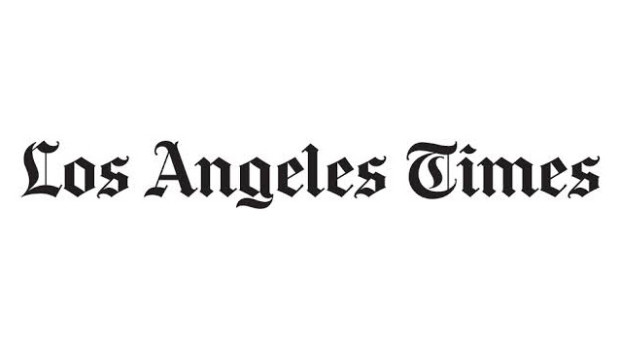 Published on November 4th, 2013 | by DDL HQ
0
Going to Wreck and Ruin – REPRINT
Demolition derby brings out all those destructive tendencies.  Robert Rice is one of that rare breed–who lives for the crash.
Original Publication on December 22, 1999 by KEVIN BAXTER
Reprinted by permission of Los Angeles Times
Robert Rice loves to crash. Loves it so much, in fact, that they call him "The Wrecker."
At least, that's what his friends call him. His insurance broker uses another name, but we can't print that one.
In the last 17 years, or since he first qualified for a driver's license, Rice has totaled about 130 cars. And that's a conservative estimate. Yet Rice's fetish for fender benders has earned him more than just some catchy nicknames and memorable headaches. It's also earned him a reputation as one of the best demolition derby drivers in Southern California–one with 92 wins in 130 competitions.
Not that Rice has to crash for a living, mind you. He's also one of the area's top oval-track drivers, having finished fourth in the Grand American Modified points standings during Irwindale Raceway's inaugural season last summer. And that's a good thing, because in demolition derbies, Rice says, "you really don't make too much money–you spend it."
To the uninitiated, Rice may sound like some sort of crash-test dummy. Who else would have accidents on purpose and call it fun?
"It's a totally different atmosphere," says Rice, 33, a stocky, towheaded bear of man who runs his own auto garage–what else?–in Hawthorne. "You're crashing cars and you know it isn't going to cost you money to fix them."
Besides, crashing is something of a tradition in the Rice family. Robert's father, John Rice, drove in demolition derbies for six years, and his 3-year-old son, Robert Jr., is already staging mock derbies with his Hot Wheels cars on the living room floor.
"He's been to a lot of my races, and he knows the drivers," Rice says. "So he'll just line the cars up, say, 'This is Robert Rice, this is Steve Cook' or whatever, and then crash them up."
When he was a kid, albeit an older one, Rice used to crash real cars. The family garage was usually full of old engines and vehicles in various states of repair, and if his father forgot to disable them before leaving for work in the morning, he'd come home to find young Robert racing them up and down the street. Other neighbors punished their kids by turning off the TV for a week; John Rice punished his son by banishing him from the garage.
When that happened, he'd have to stand outside and watch from the driveway as his dad worked on cars, Robert Rice says.
Now others are watching him. Or better yet, aiming at him. As the defending state champion, Rice entered the recent 1999 Pile-Up in Pomona–the annual California title race at the Los Angeles County Fairplex–as the clear favorite. Or the clear target, depending on your point of view.
"Since I've won so many," Rice says, "I do have a lot of people who want to come after me."
*
Demolition derbies–originally called "crash derbies"–began springing up at county fairs across the U.S. in the 1930s, but they didn't become commonplace until just after World War II. Legendary motor sports promoter Don Basile brought them to Southern California in 1946, although in true Hollywood fashion, the first race was rigged to look more spectacular than it otherwise would have been.
Basile talked a local dealer into donating four used automobiles and recruited four future Hall of Fame race drivers–Walt James, Joe James, Allen Heath and Willard "Billy" Cantrell–to drive them in a special race at Carrell Speedway in Gardena. Basile had a mechanic customize them so they would fall apart easily. As a result, when the four drivers began to bang into one another, hoods, doors and fenders soon began flying all over the track, steam billowed from the radiators–and, not surprisingly, the crowd went nuts.
Demolition derbies quickly became a regular part of the weekly racing program at Carrell. The biggest event Basile put together took place at the Los Angeles Coliseum in 1972, when he teamed with J.C. Agajanian to stage a nationally televised derby featuring Indianapolis 500 champions Mario Andretti, A.J. Foyt, Parnelli Jones and Bobby and Al Unser in mint-condition late-model cars, one of them a 3-year-old Rolls-Royce.
*
How a car is set up is still the single most important factor in a successful demolition derby, says Rice, who spends up to 70 hours preparing an auto for a derby. But whereas Basile set up his cars to fall part, Rice says today's derby drivers condition theirs to absorb impact and keep moving.
"You definitely prepare the car as you need–just making a real durable car that you know is going to flex and move to your advantage," he says. "You're getting into a car that you know can take on damage and give damage.
"It's all in preparing the car."