NEWS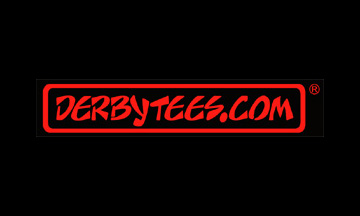 Published on September 13th, 2013 | by DDL HQ
0
DERBYTEES.COM – An American Dream, Derby Style!
The hard-hittin', crash 'em, bash 'em action of Demolition Derbies originated in the United States. These extreme metal crumplin', last car runnin' battles are a great American pastime for people all across the country, but Mark Klein took it one step further. He went from fan to driver to entrepreneur. He took his passion for the motorsport, his talent for design, added a lot of hard work, and he built his own American dream, derbytees.com.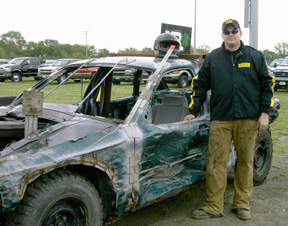 In 2003, he turned that final assignment into derbytees.com, an online Demolition Derby store selling t-shirts and other memorabilia, such as hats, decals, hoodies/jackets and koozies. Mark is not only responsible for the day-to-day operations, but designs all the graphics as well. Each year, Mark adds four to five new items. Oddly enough, the first t-shirt he designed, "There's Nothing Like Mud Flyin', Smoke Rollin', and Metal Crunchin'" is derbytees.com's best seller. The item was discontinued in 2008, but a redesigned version has been brought back this year by popular demand.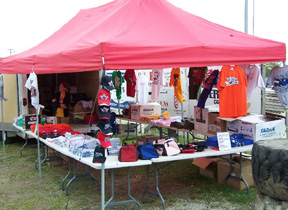 Other best selling designs are "Built Tough. Play Rough," "Find Build Junk Repeat," "Because Circle Track Is For Pussies," "Derby Season Open – Choose Your Weapon" and "I'm Just Here To Make Sure You Lose."As a child, Mark grew up watching demolition derbies. The roar of the engines and the metal fray captured his attention. Once old enough, Mark turned his attention to driving rather than observing. While in his final year of college, his last assignment was to create a new company and prepare a business plan. It was only natural, since Mark was very familiar with the derby world, that he would draw from that life experience and make his company a derby-based venture, a demolition derby t-shirt shop.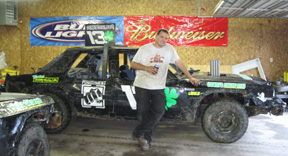 Located in Henry, Illinois, Mark and his wife, Sherry also take their tees on the road, selling at events in Indiana, Northern Illinois, Iowa, Nebraska, and Minnesota. Their journey takes them to classic clashes in that region such as Spring Explosion, Metal Mayhem, and Fall Brawl. Mark is planning to develop the Wisconsin market this year as well. An earlier expansion in 2007 added a distributor, Paul Parker, to their ranks. He covers derbies in Tennessee, Kentucky, Indiana, Ohio and West Virginia.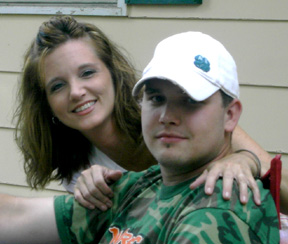 Although Mark has turned his passion into a successful business venture, the desire to be in the middle of the action remains, so a couple times a year he gets back behind the wheel. In 2010, he'll be driving at the Marshall-Putnam County Fair in Henry, Illinois and the Livingston County 4-H Fair in Pontiac, Illinois.
His goal for derbytees.com is obvious – sell more tees! His plans for expanding his business include doing custom team shirts and more event tees. An obvious progression, as he's watched the demolition derby industry grow over the years with more and more "big money shows." These competitions attract highly-skilled drivers and draw bigger audiences opening up an even greater market for Mark's designs.
Add an American dream with a little metal crunchin', dirt-flyin', hard-hittin' fun and that equals derbytees.com.