NEWS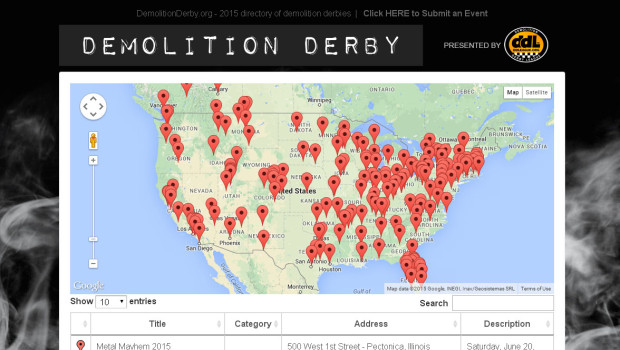 Published on April 24th, 2015 | by DDL HQ
0
DDL Lists 250+ Events for 2015!
As you would guess, thousands of people visit ddleague.org each month in search of demolition derby events.  To help these derby fans find their local event, we've been working hard to compile a big list of the best demolition derbies throughout the world.
We are pleased to announce that over 250 demolition derbies events have been registered on the DEMOLITION DERBY LEAGUE's official event calendar so far this year.  But this list is not yet complete and we need your help!
You can search for your local demolition derby here:  List of 2015 Demo Derby Events
If you are the promoter, event organizer or know details about demolition derby events, please click below to add the information to our system.  Derby fans in your area will appreciate it!