NEWS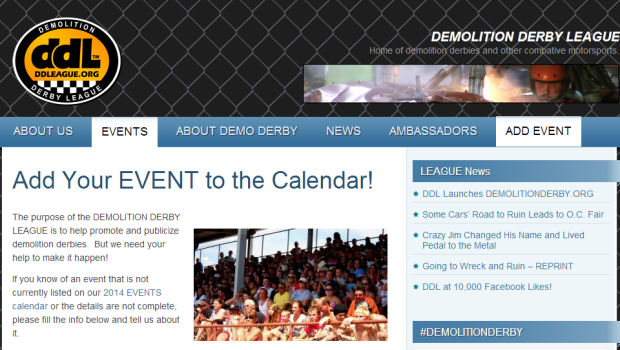 Published on January 21st, 2014 | by DDL HQ
0
DDL Creating BIG LIST of Demolition Derby Events!
The DEMOLITION DERBY LEAGUE is in the process of compiling a BIG LIST of all known 2014 demolition derbies.  So far, we've added about 100 events on our 2014 calendar, but there are MANY MORE out there.
If you are the promoter, event organizer or know details about demolition derby events, please click below to add the information to our system.  Thanks!