NEWS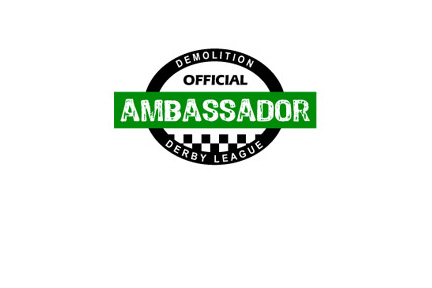 Published on October 1st, 2013 | by DDL HQ
0
DDL Announces Ambassador Program
The DEMOLITION DERBY LEAGUE is pleased to announce the launch of the DDL Ambassador Program. League Members will serve as official representatives and will work hand in hand with promoters, sponsors, media interests and other members to promote the sport of demolition derby.
"We are super excited about this program," states DDL Commissioner Dino Disastro, "It allows for the League to engage, at a high level, a select group of derby enthusiasts who will work hand in hand with our staff to promote the league and the sport on a local, regional and national scope. The individuals that make up this industry are very energetic and passionate about what they do, from promoters, to the drivers to the fans. Through the Ambassador Program, we are providing opportunities to share ideas and build a larger audience through cross-promotion."
The DDL Ambassador Program will consist of selected persons within a specific geographic territory. These "official representatives" will be in charge of working with the League to create databases, create opportunities for the DDL onsite at local events, represent the DDL at meetings and derbies as well as work to create an information network that stretches nationally.
For more information about the DEMOLITION DERBY LEAGUE Ambassador Program, please visit: